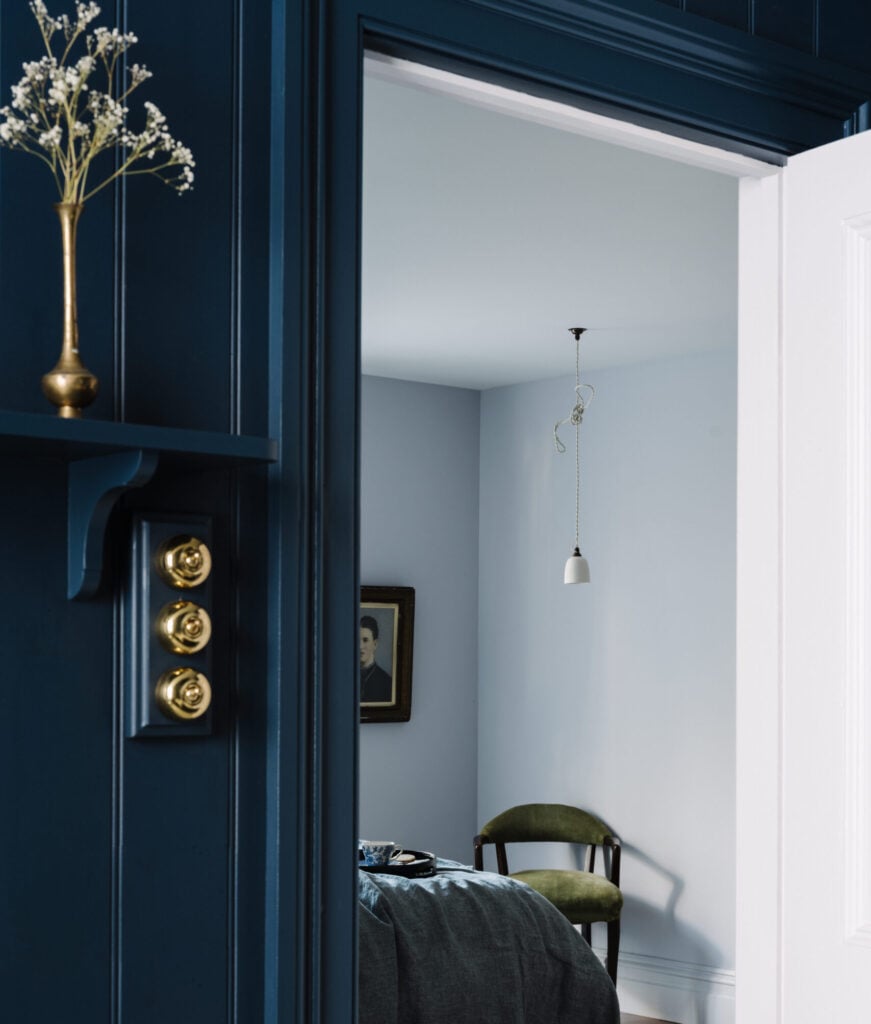 It was love at first sight for Kerran and Samuel Langley when they first laid eyes on the 1890s Victorian Weatherboard house in their local real estate guide in 2015. It was the perfect blank canvas to recreate something special, and they pounced on the opportunity to own it.
They enjoyed living in the home for two years, observing the natural wonders of the space and its surroundings, before they began renovating the home.
Kerran and Samuel credit their appreciation for old and wonderful things from their upbringing in Hobart, living in old homes, and their parent's antique collections.
Recreating the Victorian style of the home was a labour of love that took two years to complete. The home is now, and once was, quirky, colourful and full of character.
The home's design drew its inspiration from other wonderful properties throughout the world, Pinterest Boards filled with gorgeous imagery of architecture, patinated doors, chimney nooks, antiques and gardens shaped their vision.
The colour palette was created from Tasmania's rugged landscape, like the multicoloured lichen found in alpine areas.
Pictured: Traditional Light Switches in Polished Brass on our Classic Switch & Socket Block (Painted by owner)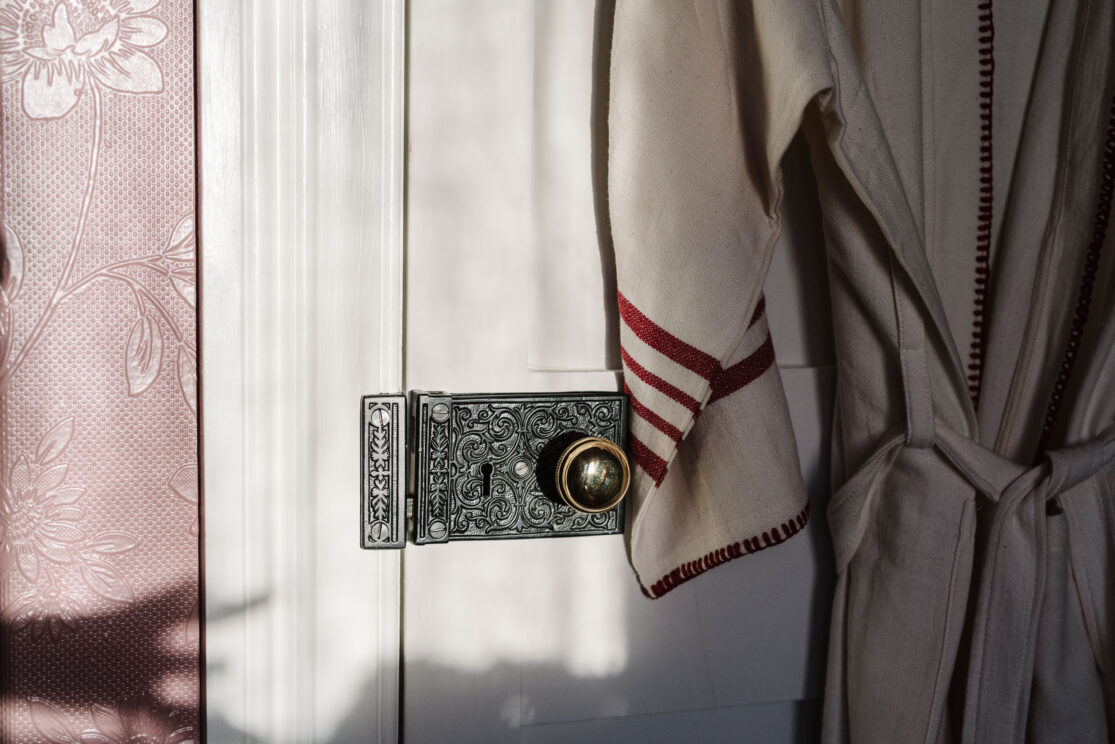 Our Ornate Rim Lock & Milled Edge Door Knob complements the traditional style of Lumiere Lodge.
TradCo hardware is scattered throughout Lumiere Lodge, chosen for its quality and traditional design. The light switches are in keeping with the original ones found in the home, and the reproduction locks are accurate for that era of design and practical for builders to install.
All hardware blends in beautifully to the home's design features and has helped to bring this beautiful home back to its former glory. Kerran and Samuel found an abundance of choices throughout the TradCo range, and they found it easy to access on their little island state.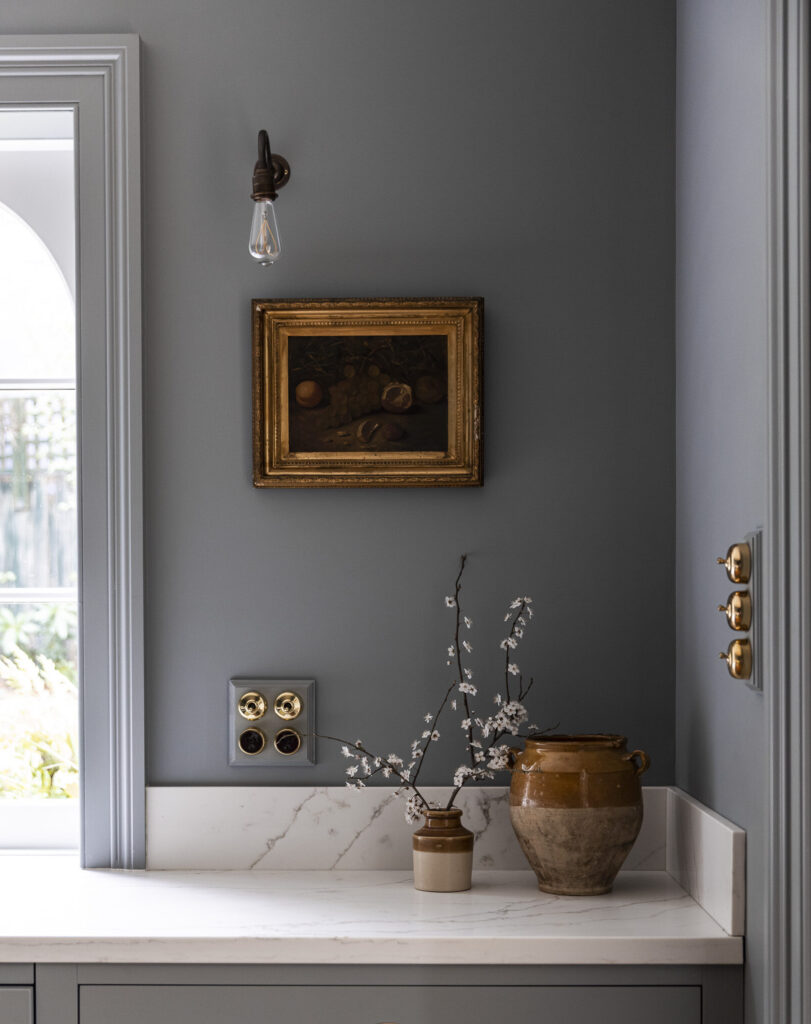 Traditional Light Switches and Sockets in Polished Brass on our Classic Switch & Socket Block (Painted by owner)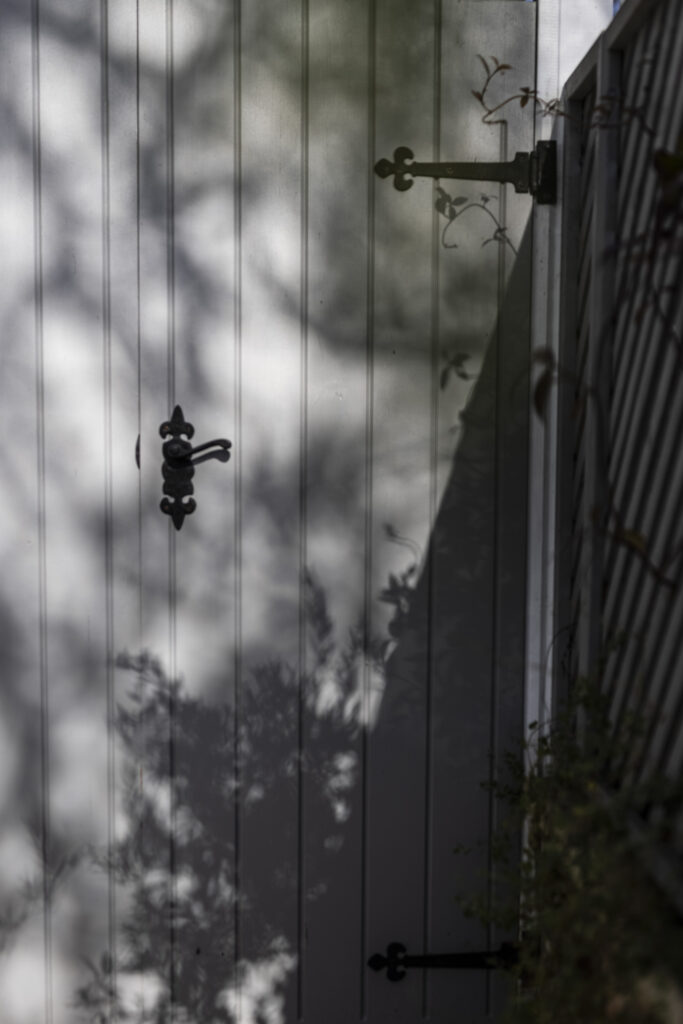 Our Iron Stratford Lever and Gate Hinges add an authentic styling element.