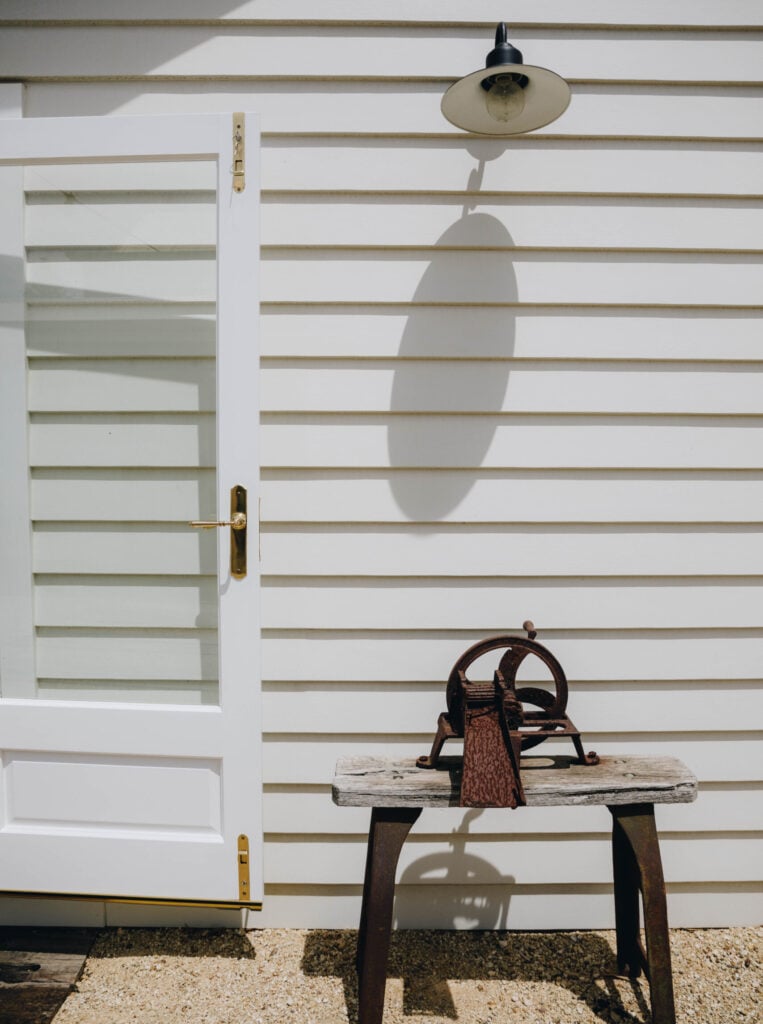 In 1897, George and Kathleen Doust and their twelve children built Stockman's Crib. Working for a local pioneering family, George worked as a Stockman, while Kathleen worked at the family's homestead.
Around the corner, and in front of the ocean, was an old shearing shed owned by the pioneers. Using their personal jetty, George would load the ships with the wool bales directly from the woodshed. George also worked at the stockyards which were located near the local Bijou Theatre.
Many years later, Sonia purchased Stockman's Crib and tasked herself with restoring this sanctuary to its former glory. The yellow walls and facade were painted over, and the home received some much-needed care.
Now, the home exults a beautiful colonial styling and once again is a retreat from the toils of work and life. A place to rest awhile and be restored to carry on life's journey.
Pictured: Reims Lever on Long Backplate in Polished Brass.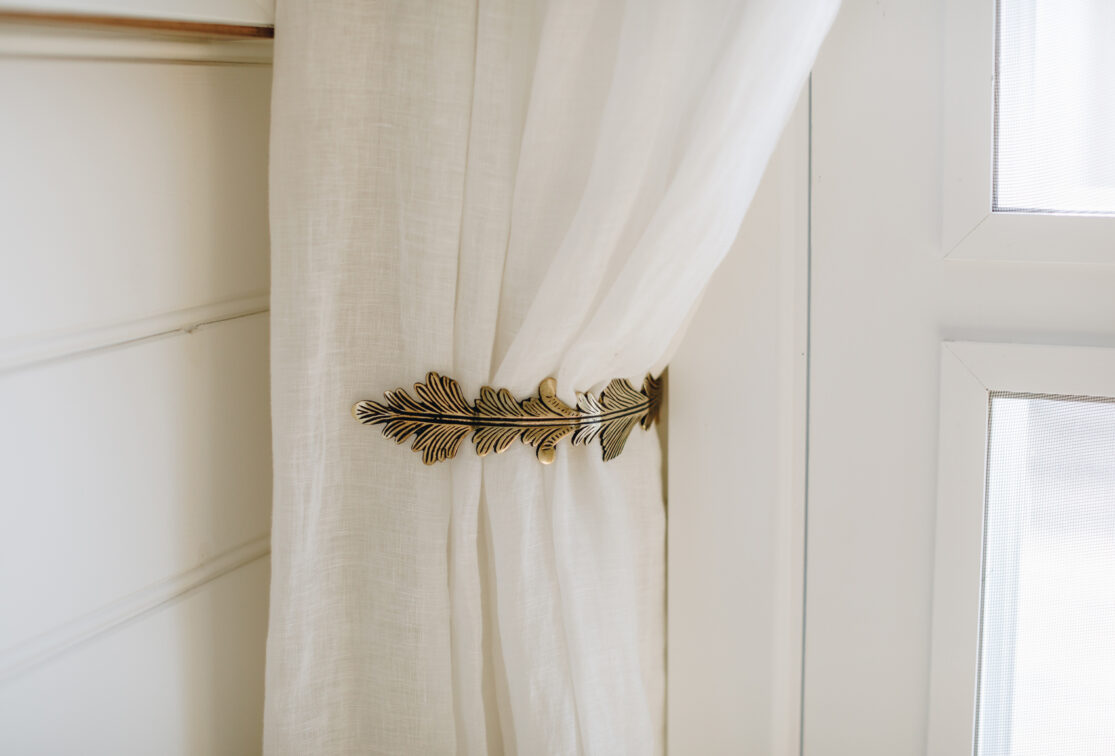 Our Leaf Curtain Sweep pairs with the colonial styling of Stockman's Crib.
TradCo hardware is scattered throughout Stockman's Crib, chosen for its quality and traditional design. Sonia endeavoured to honour the history of the humble worker's cottage, so selecting hardware that was in keeping with the time period was essential. The milled edged knob and rim lock are accurate for that era of design, the functional period design acknowledges a simpler time, honouring the craftsman of eras past.
The Reims Lever on Long Backplate perfectly complements the colonial styling of the cottage, and the polished brass finish adds a statement amongst the neutral colour palette. TradCo hardware has helped to bring this beautiful home back to its former glory.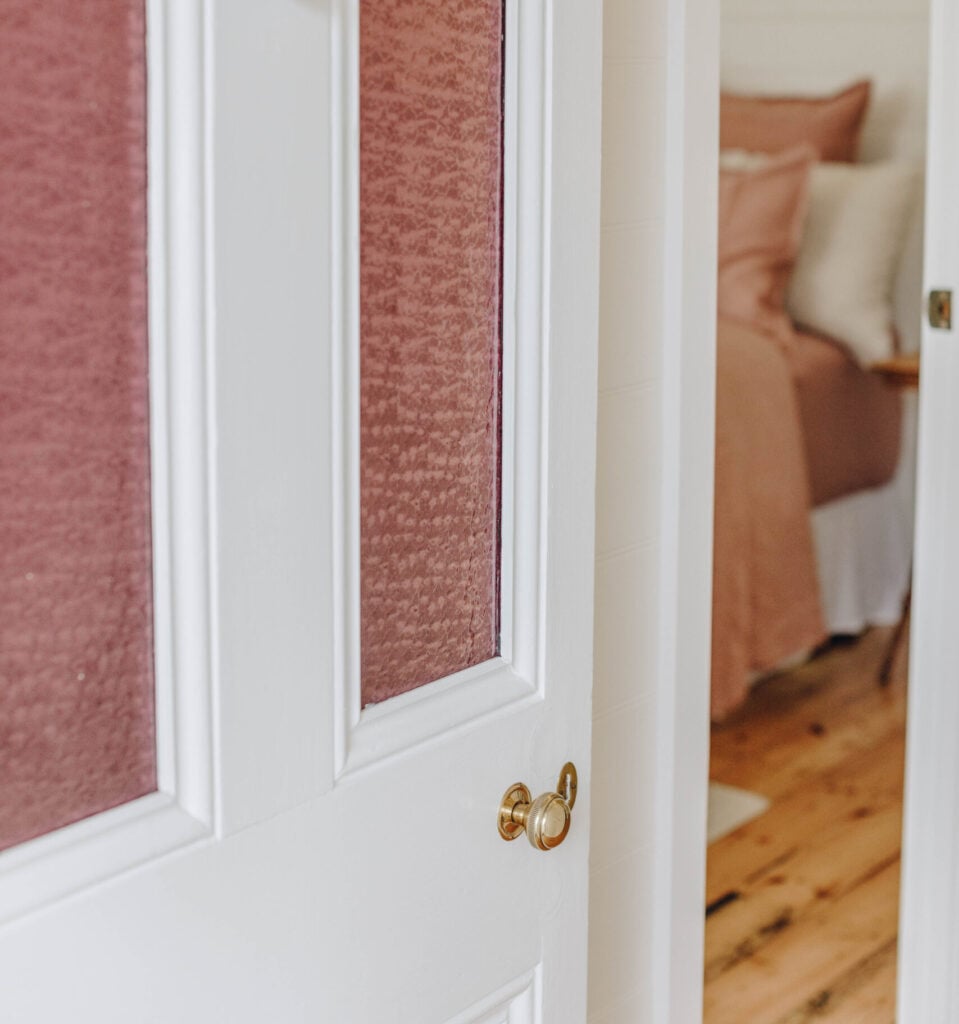 Our Milled Edged Knob in Polished Brass perfectly complements the warm colour palette of Stockman's Crib.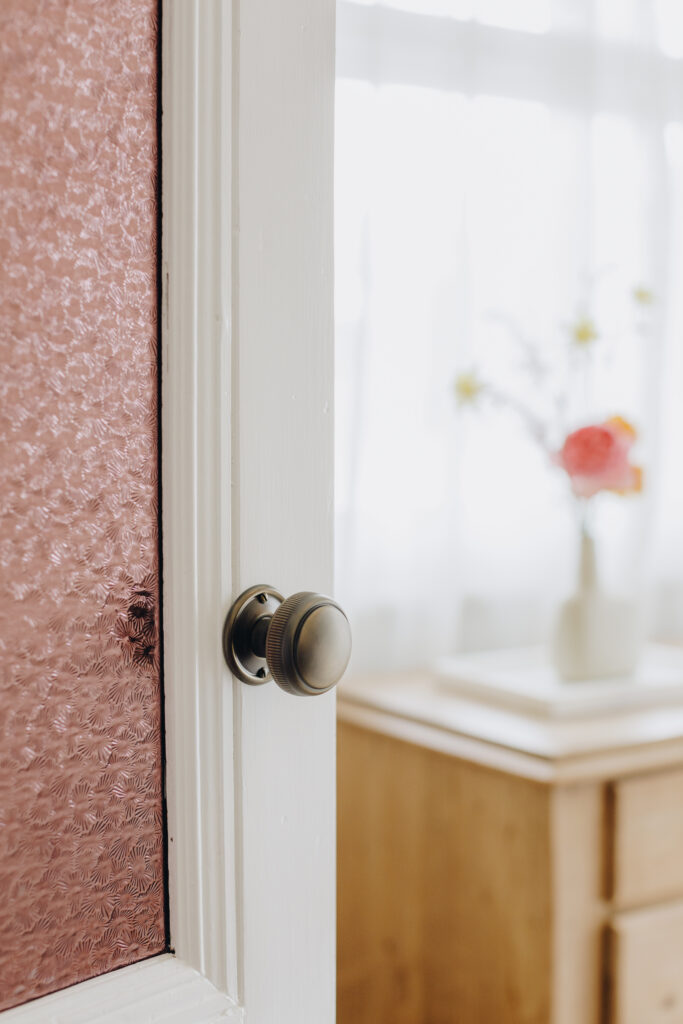 The Milled Edged Knob honours the simpler craftsmanship of eras past.